Facilities
Choose from a range of dining options available at High Point Country Club's three locations.
Emerywood Clubhouse
Emerywood Clubhouse has been a High Point destination for generations, offering casual and formal options for lunch and dinner, inside and outside. The 1923 Bistro is a new favorite for a casual meal. While the Oak Bar Steakhouse is the perfect host for more formal evenings.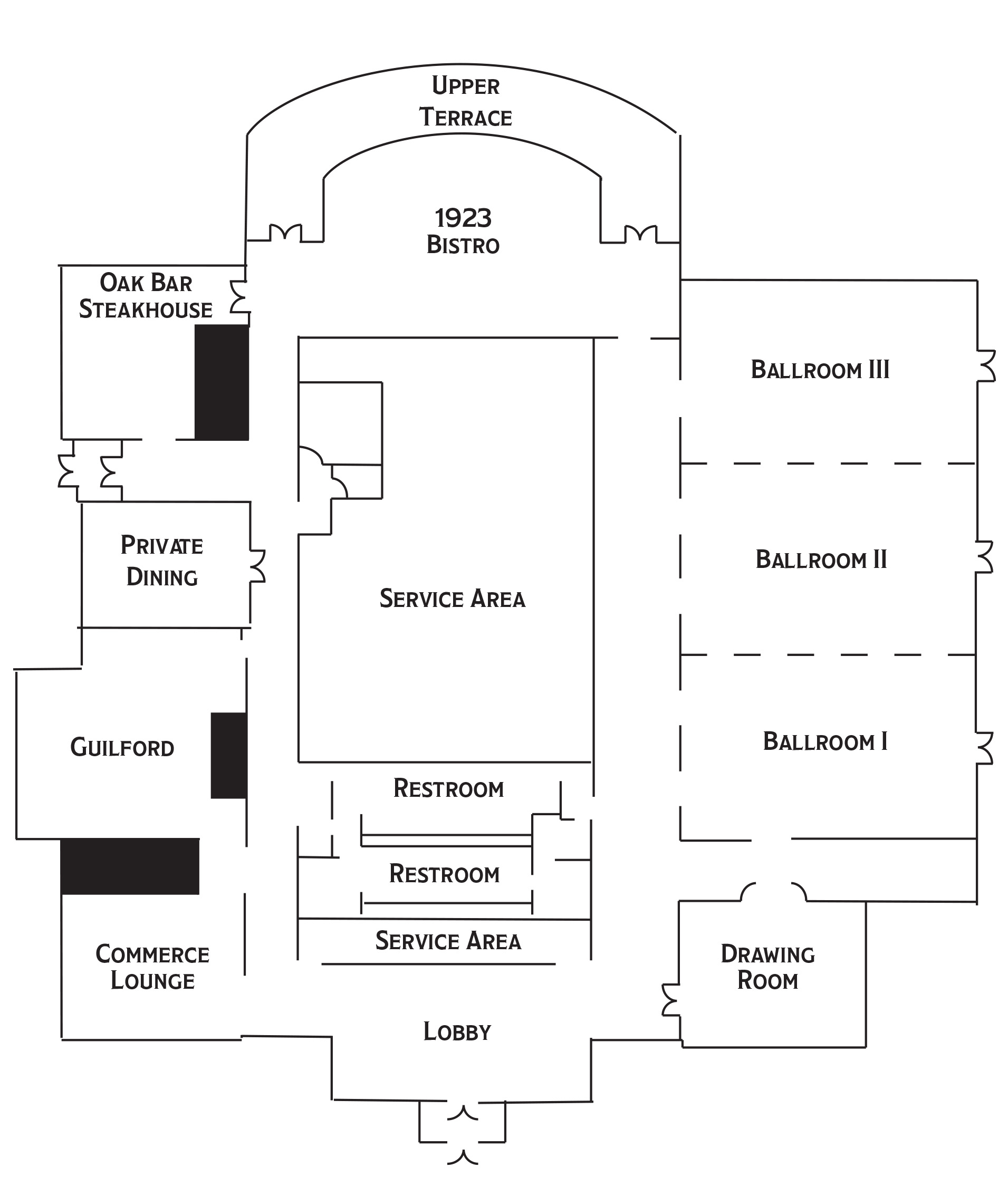 Ross Grill & Patio
The Ross Grill & Patio is a fun, sports bar that offers indoor and outdoor dining. Portable fire pit add a level of comfort on those cool evenings.
Willow Creek Clubhouse
Willow Creek offers a casual atmosphere for lunch and dinner: dine indoors or, weather permitting, outdoors on the veranda overlooking the golf course. From hot dogs and hamburgers after a round of golf to steak or pasta nights during the week, our members and their guests enjoy great food in a relaxed environment.